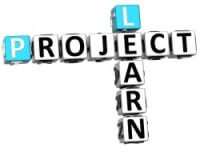 Supported Self-Development is based partly on research in a number of areas related to learning and development. Here are three books that represent a recent trend: a move away from the belief that talent is the primary reason for success. Talent certainly helps. In fact, it's probably essential. But it's far from enough. Otherwise, why would top athletes, musicians and others continue to practice very hard – even though they are already very successful?
A key lesson is that practice is very important – practice that pushes people to the edge of what they already can do. Being the best – or the best that you can be – takes work. It's a mistake to believe that those who are "talented" have a free ride to success.
Geoff Colvin, Talent is Overrated: What Really Separates World Class Performers from Everybody Else, Portfolio, New York, 2008.
Daniel Coyle, The Talent Code: Greatness Isn't Born. It's Grown. Here's How, Bantam Books, New York, 2009.
David Shenk, The Genius in All of Us: Why Everything You've been told about Genetics, Talent, and IQ is Wrong, Doubleday, New York, 2010